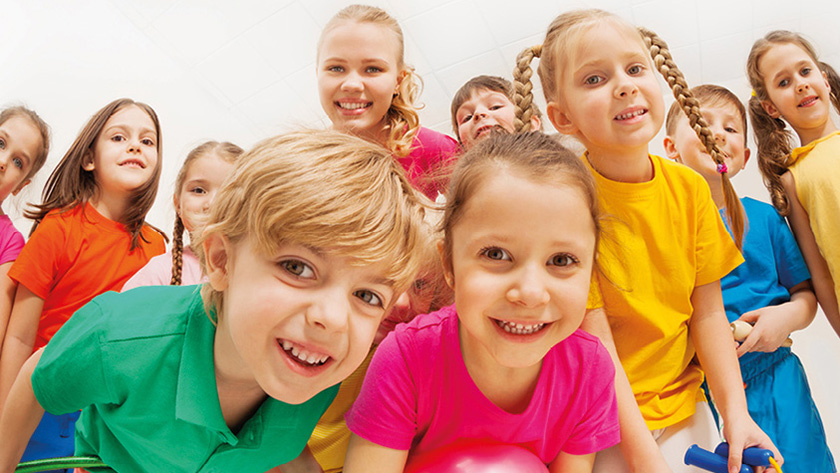 Kids Fitness
Our Kids membership provides a fantastic array of kids classes every week as well as including free swimming.
Passionate about Improving Lives
Our Kids membership caters for children of all ages with the core programme timetabled for 5–13 year olds.
At Barrow Forward, we are passionate about improving people's lives through sport and physical activity and the kids' programme is provided to inspire the next generation to adopt a healthy lifestyle, by providing children with opportunities to enjoy sport in a fun and inclusive environment.
Many of the sessions also incorporate educational topics around the importance of physical activity and its effect on improving well-being.
The kids' programme has something for all ages from multi-sports to bootcamps and kids' gym to racquet sports.
Under the supervision of Barrow Park fitness professionals, kids can try out and take part in a variety of fun activities in modern, motivational environments with fantastic facilities and equipment.
Memberships are available from just £11.50 per month and include FREE swimming* and exclusive discounts on Holiday Camps and Kids Birthday Parties
*during public swimming sessions
Kids 5-13 - £11.50 per month
ClubMAX gym sessions in our purpose built youth gym so they can enjoy a real physical workout (age 8 years+)
Swimming (all ages)
Roller Discos – Friday 4.15pm-5.00pm (Sunday Roller Disco not included in membership)
Off peak racquet sports – Badminton, Short Tennis and Table Tennis, 45 min sessions available to book Mon to Fri 8.45am-4.15pm, Weekends 9.15am, 11.45am & 4pm
Teens 13-15 - £19.99 per month
Gym – State of the art gym with cardiovascular, weight training equipment, a free weights zone & conditioning area
FREE Gym Induction (MUST be booked before using the gym) and personalised Fitness Plan with card system, plus FREE regular workout reviews with our expert instructors
Swimming – 6 lane 25m Training Pool, Leisure Pool with interactive play zone, waves & slide
Off Peak Racquet Sports – Badminton, Short Tennis and Table Tennis, 45 min sessions available to book Mon to Fri 8.45am-4.15pm, Weekends 9.15am, 11.45am & 4pm
Teens 16-19 - £26 per month
Gym – State of the art gym with cardiovascular, weight training equipment, a free weights zone & conditioning area
FREE Gym Induction and personalised Fitness Plan with card system, plus FREE regular workout reviews with our expert instructors
Swimming – 6 lane 25m Training Pool, Leisure Pool with interactive play zone, waves & slide
Classes – A huge range of classes to choose, with online booking
Off Peak Racquet Sports – Badminton, Short Tennis and Table Tennis, 45 min sessions available to book Mon to Fri 8.45am-4.15pm, Weekends 9.15am, 11.45am & 4pm