Regarded as some of the best workouts in the world, Les Mills classes are now part of the feelgood timetable at Barrow Park Leisure Centre as both in person and virtual workouts – and the best news is they are all part of your membership package*. 
BODYPUMP™
THE ORIGINAL BARBELL CLASS™, the ideal workout for anyone looking to get lean, toned and fit fast using light to moderate weights with lots of repetition.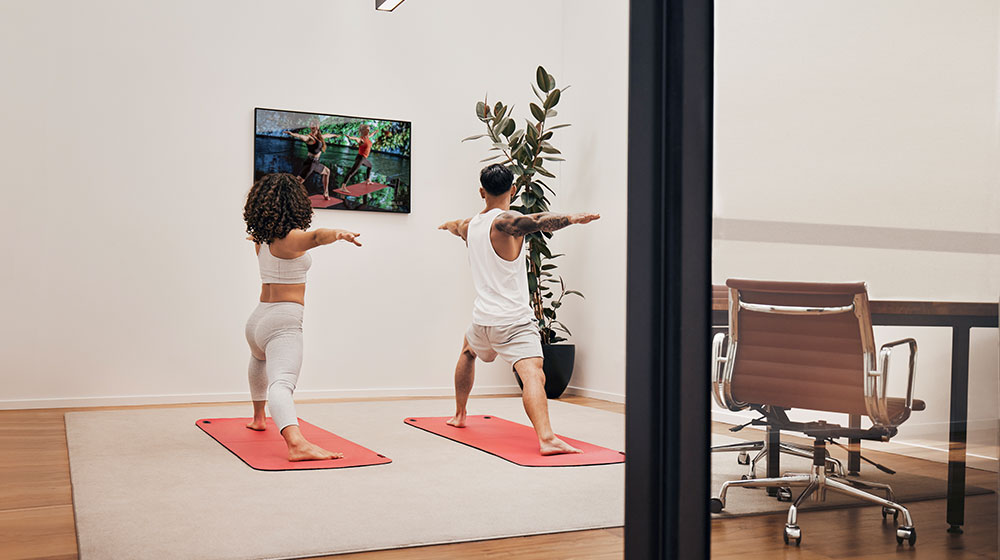 Les Mills On-Demand
Members can access an exclusive 10% discount to Les Mills on-demand classes. For more information visit barrowleisure.co.uk/ondemand
BODYBALANCE™
A new generation yoga class, ideal for anyone and everyone, that will improve your mind, your body and your life through a series of simple yoga moves, elements of Tai Chi and Pilates.
BODYCOMBAT™
A high-energy, martial arts-inspired workout that is totally non-contact. Punch and kick your way to fitness using various martial arts moves.
*Timetables are regularly updated and are subject to change. Les Mills BodyPump, BodyBalance and BodyCombat classes are suitable for ages 16+. Les Mills classes are included in Barrow Park Leisure Centre memberships, see barrowleisure.co.uk/memberships/ for more information.